In Japan, Spring is blooming with sakura (cherry blossoms) and of course anime! There is a whole bunch of anime that will be aired during the season of spring and here are a few that I'm excited for! Lets start off with the anime's that are releasing their next season.
Of course on the top of my list is Shingeki no Kyojin (Attack on Titan) Season 2! I mean do you know how long everyone has been waiting for this since the airing of the first season had ended! And the news of delays just made the anticipation grow bigger and bigger! I cannot believe it's finally airing soon *tears of joy!*
Boruto: Naruto Next Generation - Now this one I'm feeling half-half. I'm keen but not sure what it will bring...But I'm always willing to give all new anime's a go, even though I know the original Naruto series will always be a classic to me.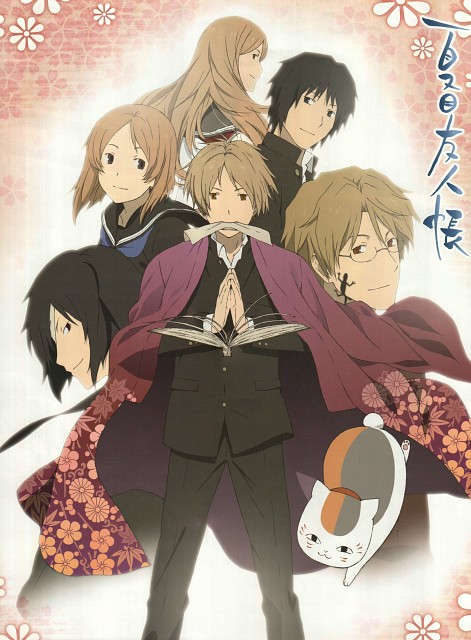 Natsume Yuujinchou Roku - I do enjoy the journey that Natsume takes to give all the spirits & youkai's their name! Cannot wait to see what this season will bring!
Kyoukai no Rinne (TV) 3rd Season - I still don't know how this series will end (as I don't really read manga). But it's good to know that this anime series will be continuing.
Fairy Tail Movie 2: Dragon Cry - while we wait for the next season of Fairy Tail to come out here we have another movie! Apparently there will be more teasers and development that shouldn't be missed!
Now my next list of anime are new series that will be releasing this season. I've included their synopsis just in case you want to know what they're about.
Re:Creator -
"H
umans have created many stories. Joy, sadness, anger, deep emotion. Stories shake our emotions, and fascinate us. However, these are only the thoughts of bystanders. But what if the characters in the story have "intentions"? To them, are we god-like existences for bringing their story into the world? Our world is changed. Mete out punishment upon the realm of the gods. In Re:CREATORS, everyone becomes a Creator.
Episodes 1 and 2 will be previewed at a screening on April 2, 2017. Regular broadcasting will begin in April, 2017."
Alice to Zouroku- "
The story centers on a little girl called Sana, who is one of the children that holds the power of "Alice's Dream," an ability that enables her to materialize anything she imagines. After escaping a lab where she was a test subject, Sana ends up in a normal world where she encounters an old man named Zouroku, but will he help her?"
Blame! Movie - "
In the distant technological future, civilization has reached its ultimate Net-based form. An "infection" in the past caused the automated systems to spiral out of order, resulting in a multi-leveled city structure that replicates itself infinitely in all directions. Now humanity has lost access to the city's controls, and is hunted down and purged by the defense system known as the Safeguard. In a tiny corner of the city, a little enclave known as the Electro-Fishers is facing eventual extinction, trapped between the threat of the Safeguard and dwindling food supplies. A girl named Zuru goes on a journey to find food for her village, only to inadvertently cause doom when an observation tower senses her and summons a Safeguard pack to eliminate the threat. With her companions dead and all escape routes blocked, the only thing that can save her now is the sudden arrival of Killy the Wanderer, on his quest for the Net Terminal Genes, the key to restoring order to the world."