Another new season around the globe, where in Japan it is summer. This means another batch of anime releases! Here are a few anime series that I'm looking forward to watch, where there are some new and some the next season, so let's begin with my list.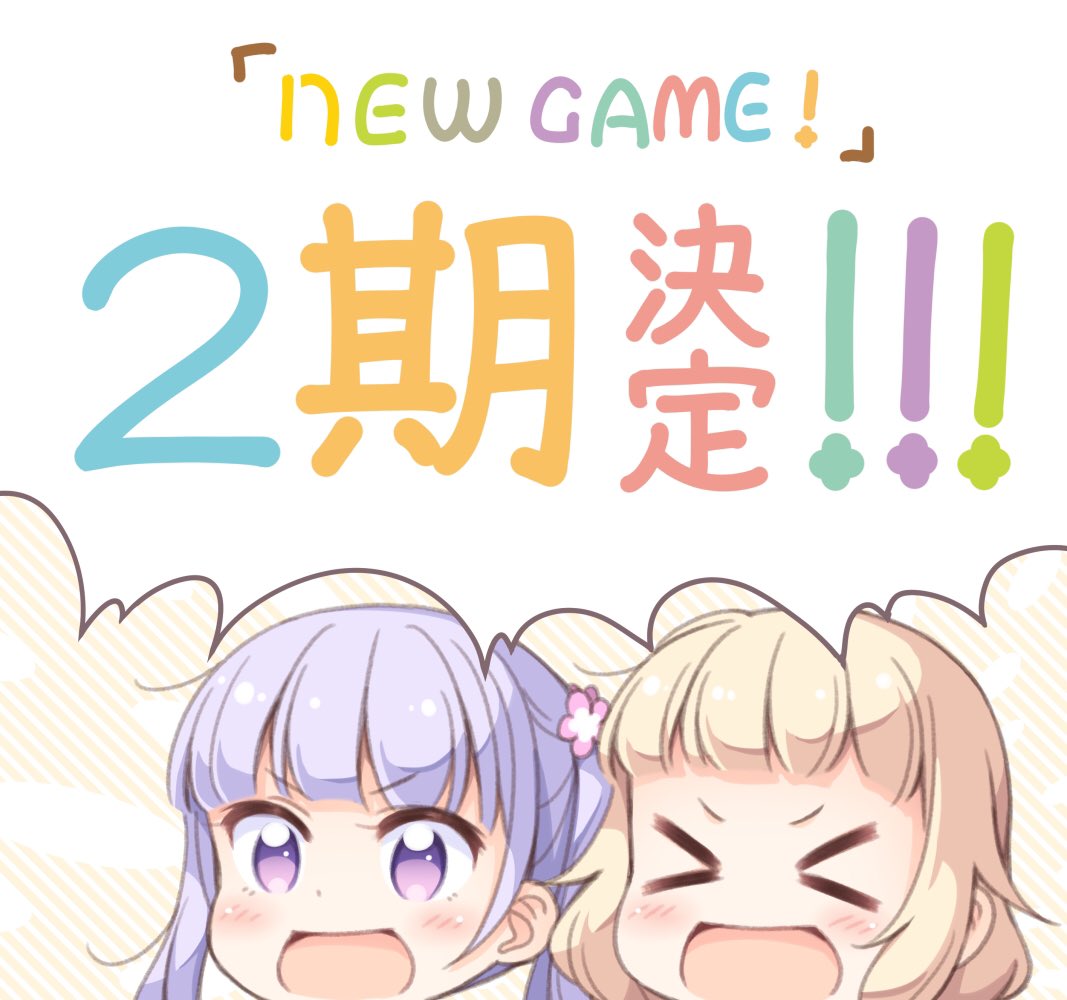 I'm going to begin with the series that are releasing their next season.
The first season of New Game was released last summer, and I'm quite excited that they've come back with a second season, New Game 2! I can't wait to see how the story will further develop. If you haven't watched the first season, this anime follows Aoba Suzukaze, who works in a gaming company. This anime shows all the
ups and downs of game making, from making the perfect character design to fixing all the errors that will inevitably accumulate in the process.
Next series I'm super excited to watch is Jigoku Shoujo: Yoi no Togi! I cannot believe they are coming back with a fourth season! I loved the entire Jigoku Shoujo anime series and was sad to see it end with season 3. But hooray!! Cannot wait for this new season to be aired and see how the story has developed since it last ended! Highly recommend this series, especially if you haven't seen it already! I know I'm going to be binge watching the first 3 season's just to get refresh my memory!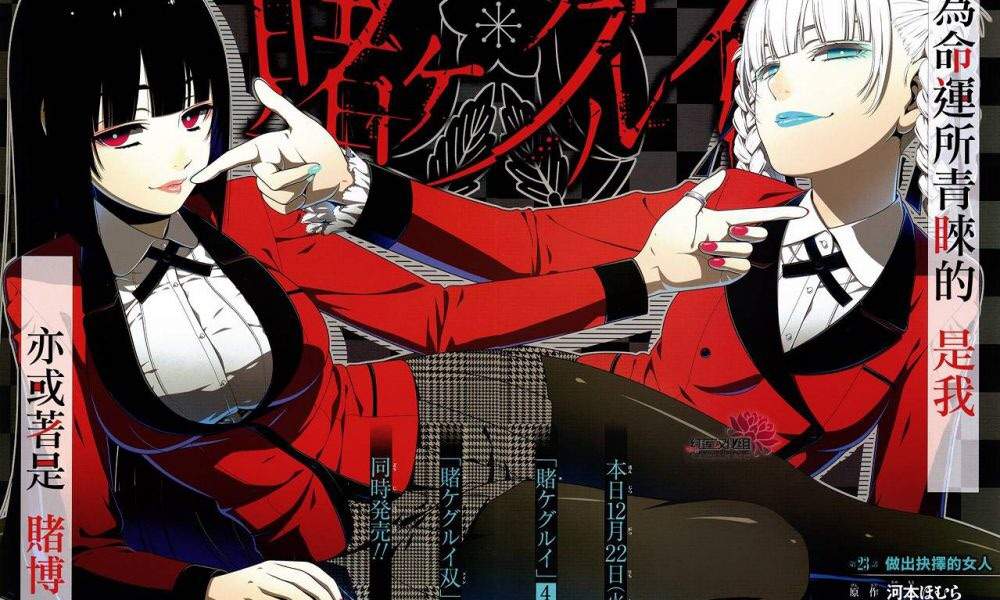 Moving onto the new anime series
Kakegurui: Hyakkaou Private Academy - An institution for the privileged with a very peculiar curriculum, where gambling and having the ability to read your opponent is a highly sorted skill.
At Hyakkaou Private Academy, the winners live like kings, and the losers are put through the wringer. This concept sounds interesting so I'm interested to see how this series will go.
Ballroom e Youkoso - I read an article somewhere about this particular anime which revolves around a student named Tatara, an introvert who is being bullied. He somehow ends up at a dance studio where
new friendships are formed and a passion towards dance through
the encounters and challenges from his experiences.
Koi to Uso - This anime seems quite interesting where your marriage partner is assigned by the government when you become 16 years old.
Yukari Nejima is 15 years old and hides a heart burning with passion! In this world in which love is forbidden, it will be interesting to see what will happen to him when he falls in love.
Jikan no Shihaisha - The story focuses on "Chronos Rulers," those who fight the time-eating demons that appear when people wish they could turn back time. How many times have you thought of turning back time? What if this was true...it would be interesting to see how this anime series turns out!
Centaur no Nayami - Himeno is a sweet, shy little centaur girl and in her world, everyone seems to be a supernatural creature, and all her classmates have some kind of horns, wings, tails, halos, or other visible supernatural body part. We follow Himeno and her friends as they have a fun and mostly normal daily school life! This seems like the anime you'd want on in the background when you're working on assignments or something, but I would like to see the cute little adventures of Himeno.
Now OVA series, I'll be looking forward to Bungou Stray Dogs: Hitori Ayumu. This will be the B=bundled with the 13th volume of the Bungou Stray Dogs manga. Since I don't read the manga I have no idea what exactly it will focus on.
There will also be the
Cardcaptor Sakura: Clear Card-hen - Prologue Sakura to Futatsu no Kuma OVA series. Once again not too sure what it will focus on, but I do look forward to seeing the art style for this new CCS series.
Another OVA series that sounds really interesting and creepy is
Karadasagashi
. This series talks about a
ghost story of the red person, where Asuka and her friends are in search for scattered body-parts. If they don't find the entire body, the red person will continue to kill them. This sounds like the next Corpse Party Tortured Soul. Can't wait to see how dark and twisted this story will be.
Finally moving onto the anime movies, I'm excited to see the new Ghibli movie
Mary to Majo no Hana (Mary and the Witch's Flower), which talks about a young girl who finds a strange flower in the woods and soon discovers she has
mysterious power to become a witch, which lasts for one night only.
Next movie I'd be watching this summer (or my Winter) season will be Free!: Timeless Medley - Yakusoku. Apparently this is the 2nd movie, so we shall see what this on is all about.
I just watched the final episode of Shingeki season 2 and developers of the Shingeki team have announced season 3 will be airing in 2018! No need to wait another 4 years for the anime to be made again!
Also check out my previous season, spring anime list blog post " HERE"